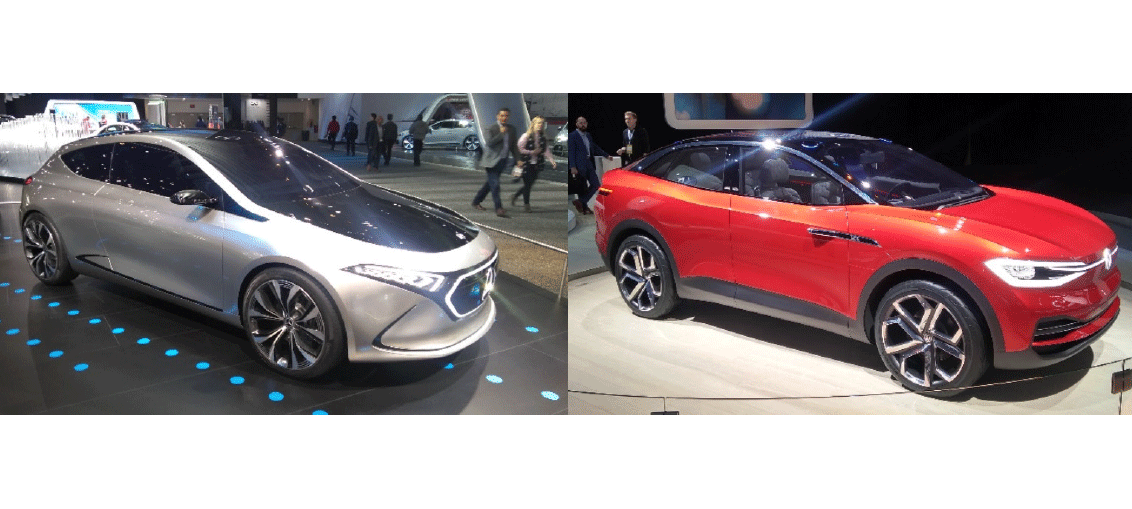 With humongous transformations in the auto-industry, which are bound to have massive global implications, cities and carmakers turn partners in the search for efficient urban mobility.
The automobile industry is perhaps the most organised of industrial sectors in the world. It has an annual turnover of $3.5 trillion and generates employment for 50 million people. India itself is the world's biggest two-wheeler market with yearly production crossing 4.5 million units.
Since 1900, with higher urban concentration, the global population has grown five'fold to 7.6 billion. Leading metropolises such as Tokyo, Hong Kong, London and Paris are making cars less welcome on their streets, owing to crowding of urban space. A child growing up in Shanghai, Jakarta or New Delhi is as affected as a chain smoker that puffs 20 cigarettes a day.
RESHAPING MOBILITY
The confluence of diverse factors such as smartphones, gadgets, humongous apps, ubiquitous connectivity, an unparalleled utility for communication, social networking, hailing services and online payment gateways, has caused most automakers to scramble and reformulate their strategies.
Broadly, the following three new initiatives are driving change.
a. Electrification
Since the 1970s, the impact of combustion engines on the environment and their insatiable appetite for fossil fuels has caused concerns. Companies like Toyota started to explore 'greener' solutions by offering cars with hybrid-electric power and their 'Prius' proved to be a runaway success. Tesla shook the status quo by leveraging modern batteries (usually lithium-ion) with highly efficient motors and user-friendly electronics. Volkswagen and Daimler have each announced plans to launch new brands dedicated to electric vehicles. General Motors has promised to start 20 new electric cars over the next five years. Volvo has announced that all their products launched after 2019 will be electric or hybrid-electric.
Electric vehicles offer two significant advantages over conventional cars. There are no exhaust gases that pollute the environment, and they are capable of regenerating and recovering a good fraction of the energy while braking in stop-and-go city traffic, thereby lowering carbon emissions. They also employ fewer mechanical parts and in the longer term, they could simplify the manufacturing process and reduce vehicle cost. Since 2000, the cost of cells has also dropped by more than half to $150 per kWh and is soon expected to become price competitive. Transformation of this industry will, however, not be painless. Volkswagen's CEO has estimated that the more straightforward manufacturing processes may lead to the elimination of 10,000 jobs in Volkswagen alone.
For India, this transformation represents an opportunity to adopt the new e-mobility paradigm. The generation and distribution of electricity will require sizeable investments. Many of the building blocks such as batteries, motor-controllers, battery-controllers and chargers depend on the large-scale, low-cost manufacture of electronics and access to critical raw materials. China's
ability to invest in these areas has enabled it to leapfrog ahead of western nations. We must nurture a home-grown eco-system lest we just swap bill for oil importation with an invoice for electronics, batteries and critical raw materials.
b. Connected cars and autonomous driving
The need for an 'electronic brain' in vehicles was felt as early as the 1970s when the industry was compelled to tackle exhaust emissions, fuel-efficiency, and safety. They also help in the more accurate control of engine operations and functioning of safety systems like airbags and anti-lock braking. Much like airlines, modern cars have highly complex systems hosting around 50-100 processors and software that uses 200 million lines of code to power them. Consumer electronics and automobiles have rapidly converged. Advances in digital cameras and radars have rendered them more affordable in cars. Equipped with such complex sensing and computing capabilities, with a little fine-tuning, it wouldn't be a surprise to see a driverless vehicle manoeuvring down your very own street in the days to come.
Until now, the auto industry enjoyed an entry barrier as entry-price was astronomical and incumbents had decades of investments in the critical sub-systems. But now, the battle lines are getting redrawn. Autonomous cars rely not only on onboard sensors but also on highly detailed and dynamically updated maps. Cars are digitally connected and use communication channels to support autonomous driving. As a result, automakers are preparing for a new era where the new set of competitors are firms such as Google, Apple and Baidu. Waymo, Google's division engaged in autonomous cars, is already in the lead. In response, automakers have not only sought alliances but have also scaled up their internal technology development and have acquired stakes in tech start-ups in Silicon Valley and Israel.
c. Shared mobility
The auto industry, even when equipped with electric and connected cars, will still fail to meet the needs of modern urban society. The ever-increasing density of population means that unless we share urban spaces more efficiently, we will face crippling congestion, poor air quality, traffic injuries and fatalities, which will rob the economy of 6-10 per cent of GDP. In New Delhi, the cost of congestion was almost $10 billion in 2015, which is 3 per cent of its GDP.
Historically, automakers were involved in catering to mass transit operations. Major automakers such as Daimler, Volvo, GM and Ford owned divisions that manufactured buses and vans. Over time, these less profitable segments were either shut down or hived off. However, having read the writing on the wall, there is renewed interest for automakers to get back to shared mobility. Hyundai has partnered with Uber, whose 'UberPool' service allows 2-3 passengers to share a ride. GM has invested in Lyft (for ride-sharing) and Maven (for car-sharing). Ford has spent in Chariot, a van-based, crowd-sourced, dynamically routed, transit service that often operates as a complement to city transit services. Daimler has also invested in a handful of entities including Via and Flixbus that promote the idea of sharing a journey.
Although an increase in ride-sharing services might potentially lower vehicle sales, automakers feel they cannot ignore the on-going advancements. They anticipate that as the generation of digital-natives become majority users, they will expect to leverage the full flexibility of their apps to reduce travel costs, time and effort. With forecasts of automated shared-mobility, the future sure does seem enticing.
THE CITY AS THE STAGE
Even as the cup of technology runs over, the need for thoughtful urban planning, sensible policies, well-directed investments and mature governance to meet societal goals is amply evident. London's urban planning has preserved a greenbelt that has limited the kind of wasteful sprawl that plagues Los Angeles. Hong Kong's investment in a network of metro-rail has delivered enviable transport economics. Copenhagen's investment in bicycle infrastructure has meant that city spends lesser per capita on transportation than most large global cities. Singapore's policy of using both carrots and sticks penalises use of personal cars and encourages public transit.
Automakers, ordinarily averse to inviting the involvement of governments and regulators, have started to court cities to partner with them for mobility solutions. As Carlos Ghosn, Chairman of the Renault-Nissan-Mitsubishi Alliance conceded, society is entering "a new era where car-makers and cities will work as partners and transform urban mobility together." In this era, the auto industry will be under test as never before. The convergence of so many factors and the simultaneous explosion of so many possibilities, usher in a critical phase for the auto industry. As Akio Toyoda, Chairman of Toyota, observed, "a crucial battle has begun – not one about winning or losing, but one about surviving or dying. This is an era in which the correct answers are unknown." The auto industry will need all its formidable assets and resources, as well as its sharpest minds, to chart the future course.