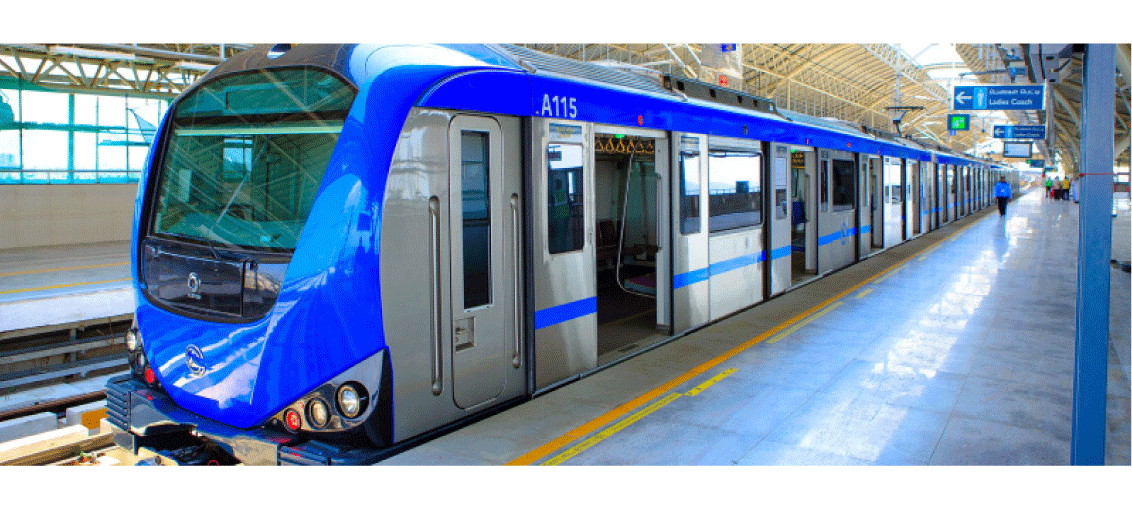 Tamil Nadu has an extensive rail network that facilitates cargo and passenger movement to different parts of the state. Four of the six divisions of the southern railway are located in Tamil Nadu and account for a large share of the network of 5081 route km, moving 55 millions of freight p.a and around 2.4 million passengers a day. The traffic is predominantly passenger-oriented and accounts for 55 per cent of earnings. The zone is moving vital raw materials to feed the power plants and other large industrial consumers of coal.
General Manager R K Kulshreshta referred to the substantial progress made in gauge conversion, doubling, and upgradation of signaling facilities. A major achievement relates to electrification. More than 3000 route km are under electric traction that can carry over two-thirds of total traffic. He referred to plans to complete the balance of around 2000 km that will make the zone almost fully electrified. All the major ports in the zone have been provided with rail connectivity to facilitate imports and exports.
The Southern Railway has been implementing an effective plan for energy conservation by providing 4 MW capacity solar power plants on the rooftops of 25 railway stations and platforms with an additional 4 MW planned for commissioning at 48 stations.
Four coach terminals
Apart from the traditional coaching terminals at the Central and Egmore railway stations, a third one has been established at Tambaram. Kulshreshta referred to a satellite coaching terminal proposed at Salt Cotaurs near Central. that can relieve a lot of pressure on the Central station whose capacity has been saturated.
The oldest rail system of suburban trains in Chennai runs on a straight stretch from Chennai Beach to Tambaram. This has helped the development of habitats along this corridor and has been extended both in the north and the south. Kulshrestha expressed happiness over completing a circular rail system Beach-Tambaram-Chengalpet-Kancheepuram-Arakkonam-Beach. This helps develop habitations along this route and will reduce congestion of the metro.
UNIFIED METRO TRANSPORT
In 1985, Chennai metro witnessed the first elevated rail track under the Mass Rapid Transit System (MRTS) from Chennai Beach station through the eastern and the southern parts of the city upto Velachery. A recent, welcome news relates to the court judgment permitting the last 500-metre link that will facilitate extension of the route upto St Thomas Mount on the Chennai Beach-Tambaram line.
While these two sections are managed by the Southern Railway, a separate company, Chennai Metro Rail Ltd (CMRL) has completed the first phase of 45 km of underground and elevated rail, providing connectivity from north Chennai to the airport in the south. Recently, three more lines have been cleared to a total length of 160 km that will provide rail commuting facilities to several extended parts of the metro. The Chennai metro is fully geared to provide quality commuting facility for its teeming millions estimated over 10 million.
The Chennai Unified Metropolitan Transport Authority (CUMTA) is to be set up to offer ease of travel among different modes of transport including share taxis and share autos and hiring facilities for bikes and bicycles.