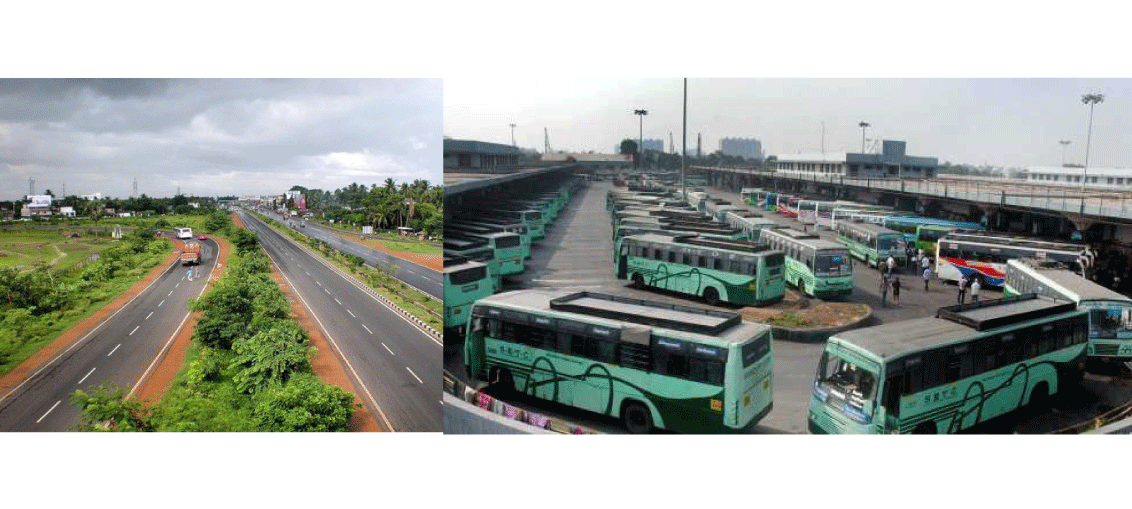 Tamil Nadu has a robust bus transport system provided by seven state transport corporations covering the length and breadth of the state with a total fleet strength of over 22,000. Tamil Nadu State Transport Corporation (TNSTC) is the largest government bus transport corporation in India. Bus fares are low compared to other states.
The road network coverage in the state is higher than the national average with four-lane roads in most parts of the state. The state's extensive road network covers a total distance of 199,040 km and is one of the most well-connected systems in the country.
A comprehensive restructuring programme for the state transport corporations is in the pipeline with the support of the German bilateral financing agency KfW.
"This would involve replacement of the ageing fleet with fuel efficient BS-VI buses and procurement of environment-friendly electric buses for Chennai, Coimbatore and Madurai," said TN Governor Banwarilal Purohit in his recent Assembly speech.
Chennai is a part of 3 important industrial corridors:
Chennai–Bangalore Industrial Corridor
Chennai–Kanniyakumari Industrial Corridor
Visakhapatnam–Chennai Industrial Corridor
The Asian Development Bank has prepared a comprehensive development plan for the Chennai-Kanyakumari Industrial Corridor encompassing sectoral developments.
To facilitate vehicular movement the easiest way, the Highways Department has undertaken construction of Road Over Bridges (ROBs)/ Road Under Bridges (RUBs) across railway lines, high level bridges across major river crossings and ring roads to de-congest the cities and towns.
The Governor also pointed to upgrading of 1436 km roads at a cost of Rs 608 crore under Phase I and to upgrade 1538 km of roads at a cost of Rs 882 crore being sanctioned by the government this year. under Phase II.