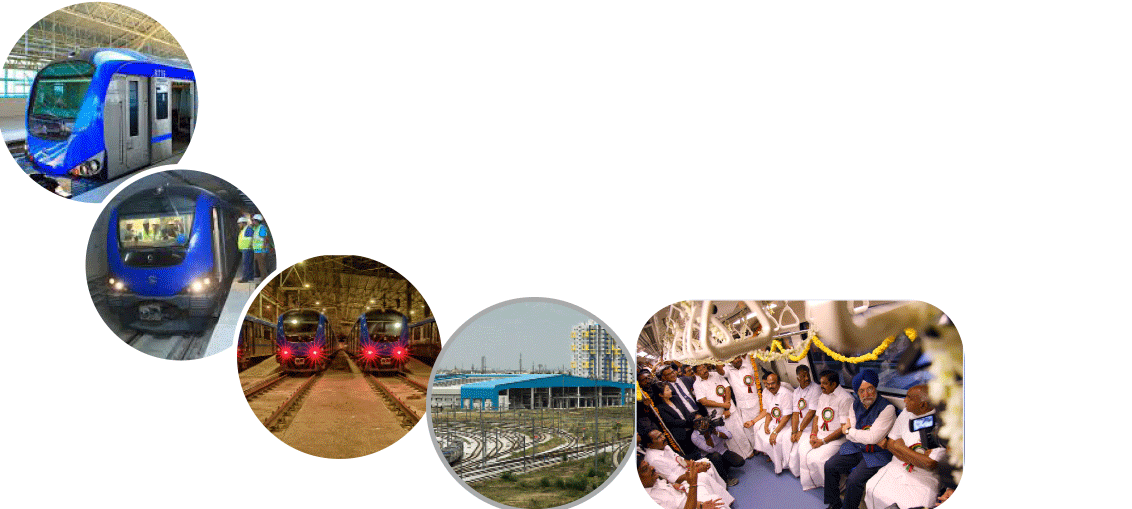 The future of urban transportation lies in efficient public transport. This is of great relevance to Chennai Metro dominated by private vehicles of an estimated 51 lakh – two-wheelers of around 43 lakh and rest four-wheelers, for a population of around 71 lakh.
The 45 km first phase of the sophisticated Chennai Metro Rail has been completed. After the two other phases built over the next six years, metro rail lines will criss-cross over a length of 165 km providing convenient, fast commuter services.
Managing Director Pankaj Kumar Bansal and other top officials of CMRL have been announcing a slew of new measures almost daily. There is a prospect of CMRL commuters increasing soon to 200,000/day.
Add to this Chennai-Beach-Tambaram–Chengalpattu-Arakkonam – Chennai circular rail connectivity just completed plus the Mass Rapid Transit System integrated with CMRL. Supplemented by a strong and low fare metro bus transport system of 3300 buses, Chennai will have the best city transportation system in the country.
Japan International Cooperation Agency [JICA], Central and state governments are liberally funding this transformation.