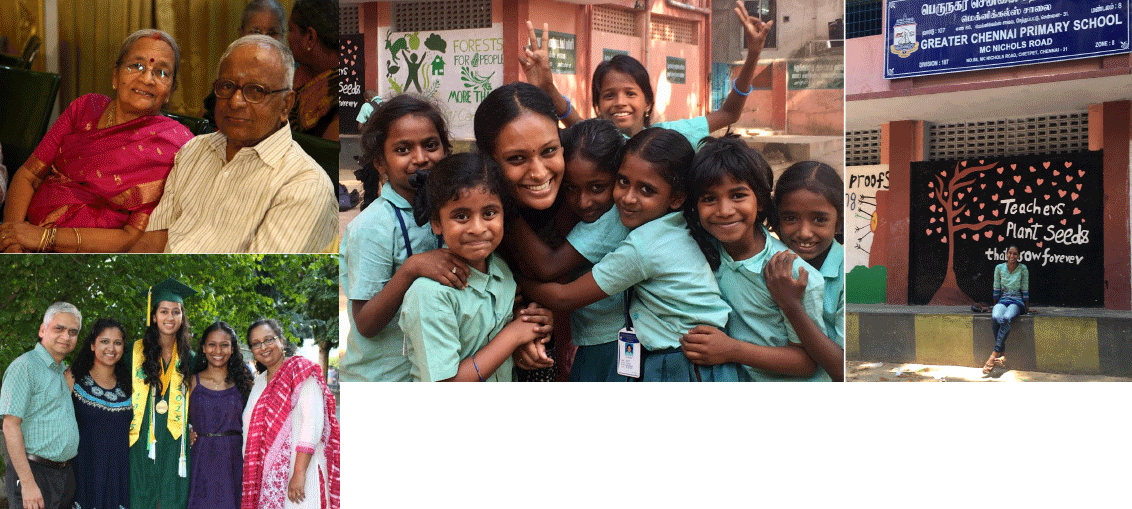 The Annual Status of Education Report (ASER) is India's largest NGO-run survey. Pratham, the education-NGO, has been conducting it since 2005. Findings are disseminated at national, state, district and village levels and influence education policies. Pratham works towards the provision of quality education to the underprivileged children in India.
Over the years the Pratham Report has been pointing to the poor quality of education at the primary school level. The disappointment relates to the inability of students to read and do simple subtractions and divisions. This surely calls for quick corrective action.
The government has been trying to do its best. State governments, corporations, and municipal schools are 90 per cent of the education providers. Many policies of the government like free education, textbooks and mid-day meals ensure 100 per cent enrolment. Teachers are government employees and receive handsome salaries. Yet, the quality of teaching is poor, and the demand for these schools for admission has been falling.
Fired by the desire to educate their children well, parents of poor families enroll their kids in private schools. Their experience has not been pleasant. Their kids do not fit comfortably in the elite schools that are mandated to admit students from weaker sections under the RTE Act. Such schools have been accustomed to admit children from better-off sections, and the teachers find it easier to coach them. The special efforts required for raising the level of students from more impoverished strata are absent. The result: such students continue to lag behind others. After a couple of years, the management, worried about its pass percentages, eases them out. And the boys return to government schools if they do not entirely give up education.
Teach for India (TFI), a non-profit organization recruits college graduates and working professionals to serve as full-time teachers in low-income schools for two years. It strives to end educational inequity and provide quality education to all children. A Harvard educated TFI fellow, Madhavi Narayanan, describes the challenge.
Madhavi (23) is a granddaughter of Lalitha, a dedicated mathematics teacher and Dr. P S Ramamurti, a passionate Sanskrit scholar. He headed the Egmore Samskrt School and for close to 60 years taught and encouraged spoken Sanskrit, conducted annual competitions on the recitation of the Gita where over 2000 children participated.
Madhavi's parents, Meera and Narayanan, live in Seattle and are deeply involved in the spread of Tamil culture. Narayanan, a product of IIT-M, is a technocrat and is a specialist on bots. He has been working on software for soccer players to help them keep track of the ball movements. Their two elder daughters, Manisha and Madhavi, graduated from John Hopkins and Harvard respectively and the third, Menaka, will graduate from Harvard this June. The younger two are accomplished dancers.
Madhavi who worked as a grade V teacher as a Teach for India Fellow 2017-2019 describes her experience at the Chennai Primary School, McNichols Road, Chennai, which has classes from LKG to grade V. It has around 200 students from poor households, mostly slums, and has 5 teachers.
She writes about her experience. – SV
First impressions aren't the best ones
When I walked into my classroom on the first day, I was prepared to experience what my previous fellow said I would: a class of students excelling and catching up to their grade level, and aware of the opportunity to change their lives by engaging wholeheartedly in their studies. During my first week of school, I witnessed a class of quiet, respectful students who completed on time all the work I gave them. On Friday of that first week, I became sick and was quickly taken home. I was incredibly touched when I came to know that few students cried and worried about me
It took me a few weeks to realize that my 8-year-old students had mastered the art of deceiving adults. They know how to act, in front of whom and when. The same students who were quiet on day one were banging on chairs and tables, throwing erasers across the classroom and jumping on top of the brightly cultured plastic tables weeks later. The noise level would increase as I walked in, with erasers flying at me.
My challenge had begun as soon as my children realized that I was against corporal punishment. I gave them the space to express themselves and they did so by destroying everyone and everything around them, including me.
fear and pain….
My previous teacher achieved great things with the students, but with large amounts of fear in the classroom. The students chose to fear the consequences. She did what she felt was needed to mould them into better human beings given the context of their violent community. Unfortunately, the moment she left, the structure collapsed like a house of cards.
My students started being violent, talked inappropriately to girls, ground on other people and grabbed others' genitals. When I sought their attention or took any lesson, they'd throw things and jump on tables so that nobody can listen to me. Almost 80 per cent of the class would be destructive towards their learning. Other teachers would punish the students upon seeing the bad behavior in my class, but that made a little impact because the little ones were used to harsher punishments at home. When I told the parents, they would turn violent on the child, and beat them in front of me. The pain was the only constant in the children's lives. Fear of pain was the parents' only investment in their kids.
I had my challenge cut out. So, I poured my heart, soul and hours into the boys and girls. I stayed with them after school and helped those who struggled with English. I showed them examples of people from similar backgrounds that had achieved their dreams. I spent my evenings in the community where my students lived, getting to know them, saying positive things about them to their parents to encourage a healthier family environment. I spent many nights making worksheets specific to a child's level to make it accessible, yet challenging for them. Nothing worked. Incidence of violence, insults, and abuse among children and towards me increased. At the end of my first year, I was seriously considering quitting or switching to a different classroom.
I blamed myself. Right from day one, our Institute told us that students are never to be blamed. Children's behaviors and outcomes reflected the teacher's mindset and inputs. I realized that it would be worse if I left. When my students have no choice but to continue in the same dysfunctional government school, should I have the choice to leave?
Warming up…
I changed a few things. I spent more time with the most disruptive children and their leaders. I'd spend extra after-school time with them, go to their houses and defend them in front of their parents. Some parents of obedient, well-mannered and academic-oriented students complained that I spent too much time with the disruptive elements. But I justified by telling myself that well-behaving kids also need to learn how to thrive in a disruptive environment because that's how the real world works. There will be disruptions and distractions; one must find a way to succeed and improve under those circumstances. Slowly things got better. Somewhere nuggets of authentic learning and kindness began to emerge. Children who didn't know the alphabet now read an eight-letter word. A destructive boy admonished another loudly "endaa misse ippadi panre (why are you doing this to Miss?)." Or a troublesome child shyly asking, whether he could stay after school to do his homework with me rather than roam the streets with his drug-addicted brother.
No child left behind…
Soon, such small moments turned into a noticeable and continuous process of shifting mindsets in students, a steady and distinct stream of bubbles in a placid kettle of water. We grew as a class because we realized that none of us is perfect and education is about continuously striving for improvement in ourselves.
As I neared the end of my fellowship, my class was nowhere near the forced perfection it exhibited before I came into their lives, a perfection crafted by fear and pain. We still have stressful situations in the classroom. Some children have made more progress than others, but no child has been left behind.
All students in the classroom have improved literacy and math rigour. Today, all of them have a foundational understanding (reading at a beginner level and ability to understand what addition and subtraction mean and how to do them) with a conceptual understanding. The rise in these two primary strands of literacy has helped increase the expression of answers in subjects such as science and social studies.
We are all in this together
Students are ready to agree, disagree, share, and connect with each other on any topic that they are passionate about. They feel that the classroom is a safe place to take risks and make mistakes. My students appreciate both the growth and growth of others in the class when it comes to behavior or academics. Students still get caught up in frenzies of disruptive behavior, but now it is mostly disruptive instead of destructive. Students do not compare but instead push each other to show improvement, seeing growth as an entire class as more valuable than merely personal growth.
Students understand and voice the connection between working hard in school and their later life opportunities. In their community and upbringing, violence is the answer to almost everything. Now, however, students have become more aware of their own actions. They understand that there are alternatives to hitting others or abusing them and that our classroom and the world can be a more positive place without it.