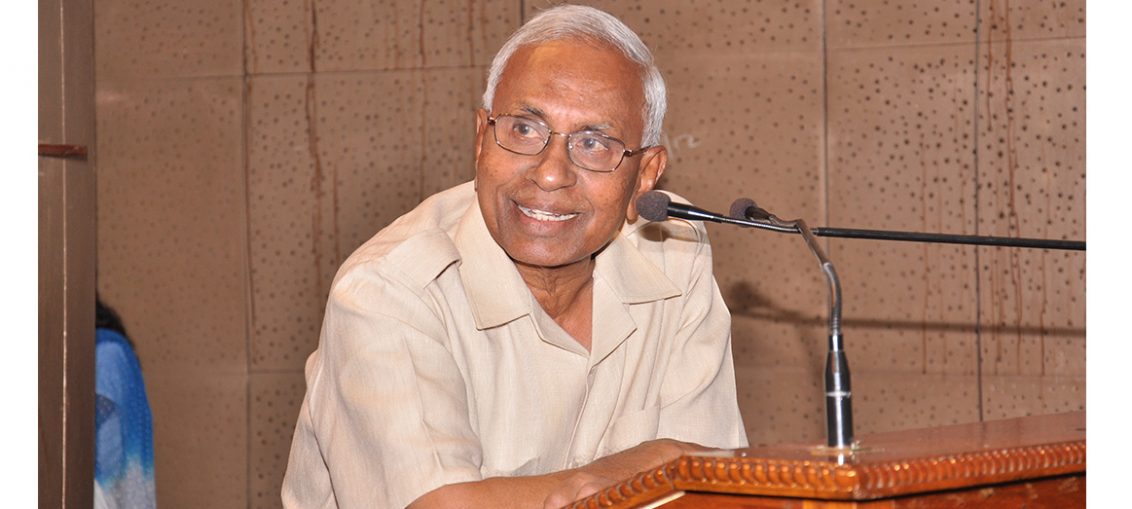 In a recent meeting I was happy to find a kindred soul in former Governor of Tamil Nadu, P S Ramamohan Rao on widening the income tax base. He also suggests the desirability of bringing into the tax net those with annual income of Rs 250,000 with a contribution of a modest Rs 1000 as income tax. They will have the pride of contributing to the nation's development efforts as exhorted by the Prime Minister.
Rao had a distinguished career as a member of the Indian Police Service (IPS) and in heading several industrial organisations in (undivided) Andhra Pradesh. With his rich experience in management and administration, he comes with several invaluable suggestions. One of these relates to the option of a state to choose a large project it considers important, attractive and relevant to its endowments: "the Centre could vet the project proposed by the state, transfer funds from the Centre's divisible pool in proportion to the size of the state and help monitor its implementation," he said.
Rao appreciates the focus of the Telengana government on two mega projects that have the potential as game-changers. The first is the Kaleshwaram Lift Irrigation Project (KLIP)  which will help meet the water requirements of the state, both for irrigation and drinking. The second major scheme relates to the plan to provide piped water to every citizen of the state. This is akin to the Jal Shakti Abhiyaan of the Centre. Only, enough attention should be paid to keeping costs to tight budgets and to quick implementation.
The seasoned administrator also stressed the importance of judicial reforms. He commends work audit of judicial officers as also a focus on systemic improvements taking recourse to modern management practices and technology that will quicken disposal of cases.