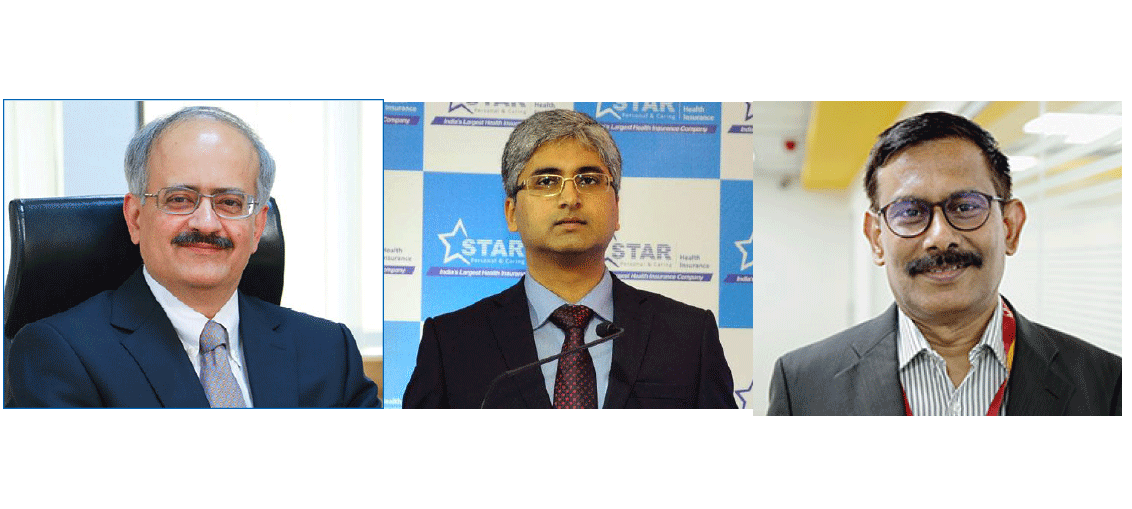 "Workforce landscape is changing, and millennials are becoming the majority of the workforce. Companies need to build policies and practices around millennials and the next generation or Gen Z, who are truly 'digital natives.' It is not about job skilling, but how companies understand both the emotional and social needs of young people. It is important how companies harness the impatience of the youth," said Vipin Sondhi, at a recent CII HR Conference.
Sondhi took charge as MD & CEO of AL in December. Earlier, Sondhi had served the famous earthmoving equipment manufacturer JCB Ltd. as MD & CEO – India, South East Asia & Pacific, and was a member of their Global Executive Leadership Team.
Vipin Sondhi's father, Mantosh Sondhi, was among the builders of modern industrial India. He was the founder of the Heavy Vehicles Factory, Chennai, headed Bokaro Steel Plant and was Secretary of the Departments of Steel, Mines & Coal and Heavy Industry. He was a Director in the Board of Ashok Leyland since 1982 and was its Chairman during 1985-1997.
Mantosh Sondhi seems to have liberally transferred his genes and chromosomes: Vipin, as the head of JCB India, had made a sterling contribution to the growth of JCB India evolving a major player in the Indian construction equipment industry.
The Hindujas must now be ruminating over not inviting Vipin to join Ashok Leyland when the company set up a joint venture with the global leader John Deere of USA for manufacturing similar equipment. Would that have saved the venture, closed down perhaps due to competition from JCB?
Old stalwarts at Ashok Leyland – SVS Raghavan, R Seshasayee and V Sumantran – all expressed optimism over AL reaching new heights under Vipin.
Vipin Sondhi has taken charge of the company at a time the commercial vehicle industry has been battling a steep decline in demand. His efforts are thus focused on cost efficiencies and growing the market for his vehicles.
Star Health launches policy for Coronavirus
Leading stand-alone health insurer, Star Health and Allied Insurance has introduced 'Star Novel Coronavirus Insurance Policy,' a benefit policy to those who test positive for the current pandemic COVID-19 and require hospitalisation.
The Star Novel Coronavirus policy will provide a lump sum payment to anyone insured, between the ages of 18 years and 65 years, declared positive by a government – accredited test and hospitalised for the coronavirus. Importantly, the policy does not have any international travel history-related exclusions.
"The Star Novel Coronavirus Policy will help provide a lump-sum payout for those affected to meet their hospitalisation expenses," said Anand Roy, Managing Director, Star Health and Allied Insurance Co Ltd.
The policy is made available under two sum insured options of Rs 21,000 and Rs 42,000.
The policy can be purchased online at www.starhealth.in or from the company's network of insurance agents without having to undergo any pre-medical screening.
The company also confirmed that all its regular health insurance plans cover treatment against COVID-19.
CIPET plans massive skill development programme
According to Union Minister of Chemicals & Fertilisers, D V Sadananda Gowda, the Central Institute of Plastics Engineering & Techno-logy (CIPET), has an ambitious plan of skilling five lakh people, as well offer five lakh technology support services (TSS) to the polymer industry during 2019-24. Founded in 1969 at the initiative of then TN Minister of Industry R Venkataraman and under the lead of the dynamic Brigadier A F Eugene and liberal support of UNIDO, CIPET has evolved as the premier institute to impact training and skills on plastic engineering and tool-making.
CIPET's technology support services will cover design, tooling, plastic processing and testing, inspection and quality control. During 2018-19, CIPET provided over 84,000 TSS assignments to the plastics and allied industries.
CIPET's skill development plan has been formulated to meet the needs of the projected exponential growth of polymer industry in India. The vision includes the introduction of MS/MTech programs in the areas of polymers/plastics, skill training in new subjects in several other areas including
rubber, technical textiles and speciality chemicals, said CIPET's Director-General, Prof. S K Nayak.
CIPET is setting up three Innovix Labs at CIPET SARP in the emerging areas of polymer science and technology as part of its expansion plans.
Veritas Finance – On a fast track!
Cholamandalam Investments of the Murugappa Group appears a fertile field for throwing up new entrepreneurs. These include M Anandan, P N Vasudevan and D Arulmany!
In 2015, Arulmany set up Veritas Finance Private Ltd, as a non-banking finance company to focus on lending to micro, small and medium enterprises. He set up an elegant office with a small complement of staff at the Economist House.
The company recorded a spectacular expansion and soon rented much larger spaces. The ability to employ the funds profitably has enabled Veritas Finance to access funds for meeting its rapidly increasing needs.
By the end of February 2020, Veritas Finance had created a loan book of Rs 1308 crore with a customer base of close to 50,000. Its operations are spread across eight states and one Union Territory with 201 branches. It employs 1840.
The company has been able to attract handsome funding from Caspian and CDC Group Plc, Lok Capital Growth Fund, Norwest Venture Partners and the PS Pai family. Recently, Veritas has raised Rs 350 crore as a Series E investment from Kedaara Capital.
In a lucid description of the state of NBFCs, Arulmany pointed to the significant role played by microenterprises in the informal sector. Recognising the vastly varying needs of the micro, small and medium sector businesses and studying their varying requirements, Veritas Finance has been tailoring appropriate schemes to meet these.
GMR – developing new airports
Post the 1991 liberalisation, Hyderabad has thrown up a large number of companies in the infrastructure sector.
Andhra Pradesh under Chandrababu Naidu as Chief Minister witnessed large construction activity. Inspired by L&T Constructions GMR Group, GVK Group, Nagarjuna and IVRCL expanded rapidly. The massive expansion of roads and bridges post-2000 and the later privatisation of airports provided a great impetus. GMR successfully won the bid for constructing the Hyderabad and Delhi airports. GVK, likewise, got the contract for constructing the Mumbai airport and further consolidated its position by acquiring control of the Bengaluru airport.
GMR also ventured overseas. It operates the Mactan-Cebu International airport in the Philippines in partnership with a local company. GMR is also developing new airports in Greece and Goa. We are reminded of the initial phase of the evolution of the construction giant L&T in scouting for such projects in the Gulf countries.
With this background, the recent report on GMR partnering with the French infrastructure giant, Groupe ADP, would help it expand further as a global airport developer and operator. The French company proposes to acquire a 49 per cent stake in GMR airports for Rs 10,780 crore. This will impart a lot of strength to GMR's capital and enable it to expand its airport business globally. Groupe ADP manages, amongst other things, the three large airports in Paris.
CSR spend expands
During FY19, India Inc. had spent Rs 11,961 crore on corporate social responsibility (CSR).
India passed the CSR Act, which came into force in April 2014, which mandates companies to invest 2 per cent of their net profit in CSR activities. It mandates all companies with a net worth of Rs 500 crore and above, or revenue of Rs 1000 crore and above, or net profit of Rs 5 crore and above to spend 2 per cent of average net profits over the last three years. Many companies deploy CSR spends on community development, infrastructure, social welfare and child welfare.
The number of companies with CSR spends increased to 1055 in FY19 compared to 1024 companies in FY18. Reliance was the top spender with CSR spending of Rs 849.32 crore. Large PSUs like ONGC (Rs 614.64 crore), Indian Oil (Rs 490.6 crore), NTPC (Rs 285.46 crore), Power Grid Corporation (Rs 195.73 crore) and private firms HDFC Bank, TCS, Infosys, Tata Steel and ITC are in the top 10 list.
Most PSUs spend the CSR budgets on social schemes like Swachh Bharat and have drastically pruned their advertisement budgets.