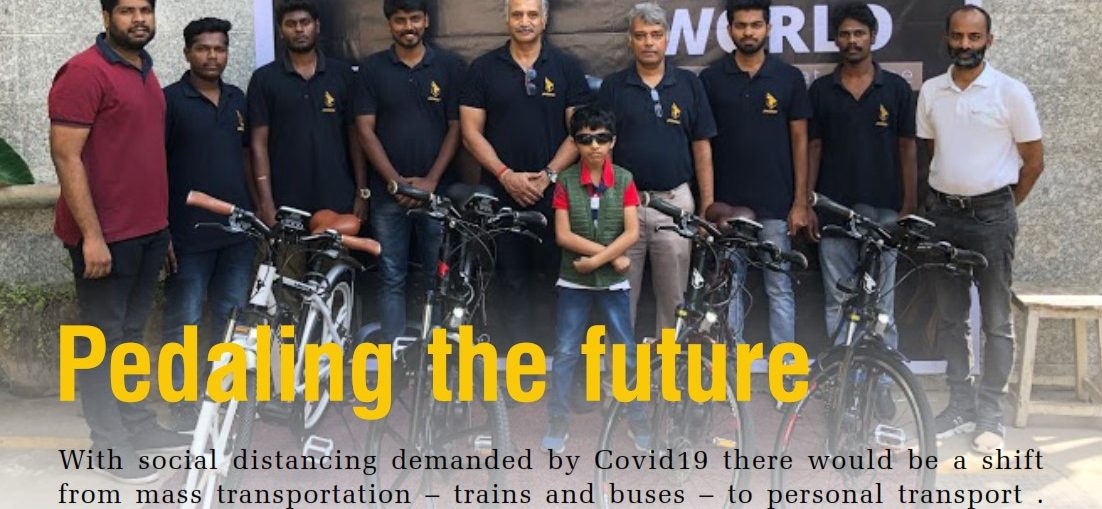 Pedaling the future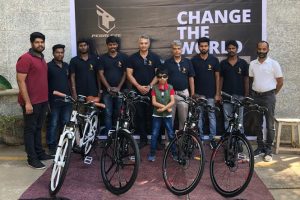 With social distancing demanded by Covid19 there would be a shift from mass transportation – trains and buses – to personal transport . Mobility expert Dr V Sumantran points to a number of European cities switching to bicycles for commuting. This intelligent cycle, Pedaleze, has been designed to address concerns of health, hygiene and environment.
DR V SUMANTRAN (VS) pointed to an interesting trend: new separate lanes dedicated for bicycles in New York City. The city of London is also planning to earmark such space for bicycles. In the famous book Faster, Smarter, Greener – the future of the car and urban mobility, he had dealt with this trend of a number of European cities switching to bicycles for commuting.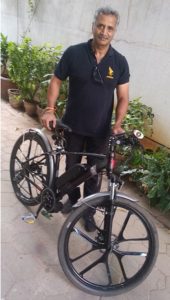 In my recent discussion VS predicted people opting for a rapid switch to bicycles for commuting.
A few weeks ago I discussed this development with P C Shivasankar. He and his colleague J Jayakumar rode into Economist House on two smart hi-tech bicycles in ca- sual attire. Shiva said: "we rode from Adyar covering the distance of 8 km in around 30 minutes." They looked quite fresh. The cycles looked sophisticated, geared, had a few electronic gadgets and a sleek battery.
Seven years ago, Shiva set up the first 25 KW roof top solar power facility in the city at Economist House. It has been per- forming well giving an average 80 kwh of electricity daily. A metallurgical engineer from NIIT, Tiruchi, Shiva did his Masters in Material Sciences in the US. He has been deeply involved in design, research and development of a variety of sophisticated products. His companies have been manufac- turing compressors for air-conditioners, crank shafts for railways, solar modules…
In recent months he has been focusing on the design and production of this new product, a smart, intelligent bicycle which he has christened Pedaleze.
Shiva explained the several objectives in selecting and designing Pedaleze: the rider's health, pollution-free commuting and economics. For each one of these, this entrepreneur had sound logic. Excerpts from Shiva's exposition: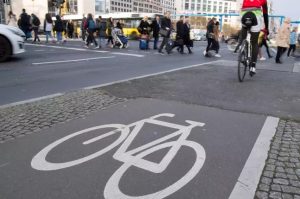 CYCLING, THE IDEAL CARDIO EXERCISE…
A recent study of 300,000 office-goers found that 40 per cent of these suffered severe depression, stress, type II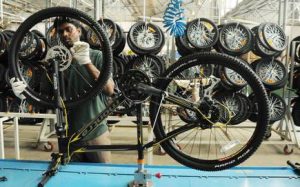 diabetes and heart problems. All these arise from sedentary lifestyle leading to cardio-vascular diseases. There is the familiar advice: "if we take care of our heart, the heart will take care of the rest." Caring the heart demands routine exercises like running, cycling, swim- ming… Of these, cycling is most suitable, especially for those above 40.
There are an estimated 200 million commuters in our country. In a large sampling of 300,000, it was found that due to sedentary habits, the biological life of a person is around 10-15 per cent more than his/her calendar age. This has severe implications on the advantage of India as a young nation. There is thus the imperative for doing exercises to delay ageing fast.
Out of the 200 million commuters, 45 million do not commute daily. 54 million travel 2-5 km a day. Another 13 million travel 5-10 km a day. The balance commute more than 10 km a day. This segment burns the highest amount of fuel. Last year the country burnt around 28 million tonnes of petrol alone. Even if 10 per cent of the high-end users of cars and scooters switch to bicycles, millions of dollars spent on fuel could be saved.
The main deterrent in switching to cycle is the physical exertion involved. So, we decided to install an electric motor for easy pedaling. This ensured a smooth ride as also simultaneous enjoyment of the scenes en-route (one doesn't get this exercising in a gym).
REAL TIME HEALTH MONITOR…
Electrification of the cycle is widely known. So we de- signed the cycle with connected intelligence, much sought after today. Connected with the external world is quite common, thanks to the cell phone. With Fitbits health info is also readily available. So we needed to go farther: we built vital on-time electronic recording of health data like pulse rate, blood pressure, calories burnt as also the distance pedaled. The smart dashboard on the cycle shows the rider the route trip map, number of km pedaled, calo- ries burnt, pedal power, pedal torque curve…In short the entire rider telematics.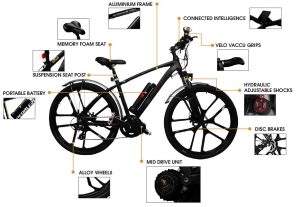 We still felt that these are not enough. We had to take into account the strain on the heart. We developed a technology in which the cycle will be powered based on the rider's heartbeat (we have patented this). Recording the rider's height and weight, software on the extent to which his/her heart can be stressed is built into the cycle's computer. This data can help calculate the lower heart limit, upper heart limit and maximum heart limit. Our smart bicycle ensures that one rides within these limits through three modes of riding – a normal mode, a heart mode and a smart mode. You can switch to the smart mode by giving an oral command 'Smart.' The cycle will also provide the power needed according to the terrain.
In whatever mode the cycle is running, the rider has to pedal. This is to make sure that he doesn't skip exercising. The computer helps complement the efforts of the rider by the mo- tor. Thus the fitness and wellness factors are taken care of and the rider feels little strain.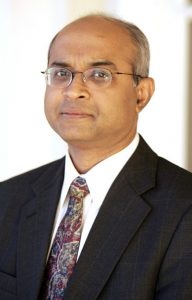 NUTS AND BOLTS OF ENGINEERING THE PRODUCT
Now comes the interesting part: the nuts and bolts of engineering and production. Daijo Private Ltd has developed several vital parts like the electronic controller and its interface with the bicycle's motor. Unfortunately, we do not have facilities in India for aluminium welding, required for the production of small quantities to start with. Bicycle frames, for instance, have to be welded and heat treated to PC standards. Taiwan has such facility and offers these even in small volumes. In spite of the country producing bicycles for over eight decades (Hind Cycles was established in the 1930s), Indian manufacturers have not been keeping pace with technology changes as was done by American, European and Japanese companies earlier and by Taiwan, South Korea and China today.
We estimate India has three crore bicycles. China has around 43 crore. India produces around 1.5 crore bicycles a year. Of these, around 90 lakh (60 per cent) are estimated to come from government orders on the basis of the lowest price. There has not been much incentive to spend on technology.

HOW CHINA HELPS ENTERPRISE
China promotes industry extending a variety of assistance and incentives to an entrepreneur.She backs up an innovative idea by providing space free of rent or on low rentals, easy finance and tax-free for five years. We do not have such backup, much needed by startups. Our tax and duty structure also makes it easy for importing rather than making it in India. This is further ac- centuated by the favoured treatment extended to several neighbouring countries to expand trade through low tariffs.
Daijo's marketing strategy is to apprise large companies on the health benefits to their em- ployees riding bicycles.
In the initial months it has not been possible to procure the sophisticated parts needed from within the country. Thus, the value of imports is in the region of 70-75 per cent. Once production volume picks up, facilities for manufacture can be expanded.
The initial batch of few cycles we had e xp orted to a few countries have met with good response.
Pedaleze is prized around Rs 7 5 ,0 00 . With volume build up, we would endeav- our to economise on costs.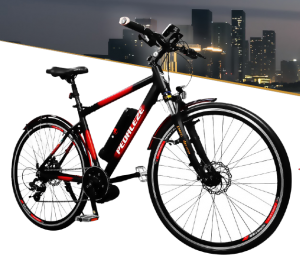 FROM MASS TRANSPORT TO PERSONALISED TRANSPORT
With social distancing demanded by Covid19 there would also be a shift from mass transportation – trains and buses – to personal transport. Combined with the efforts of the state to provide special cycle tracks, the shift to commute by cy- cle predicted by Dr Sumantran could accelerate. There will be the needed appreciation of health, hygiene and environment benefits of the smart, intelligent bicycle.
-SV