Re-incarnation of Sagar's Ramayan
THE UNPRECEDENTED total lock- down has demanded a total change in the daily routine of the citizens. It shouldn't be easy for all to adjust to this change, especially for those on whom time hangs heavily. Working out of home calls for attitudes and disciplines of different kinds.
Most organisations, especially in the informal sector, lack systems to ensure productivity in employees working out of homes. Office equipment such as lap- tops and PCs are also not made available adequately to work from homes. Add to these the imperative for reliable power, broadband connectivity and communication facilities. While developed countries have assured these, this is not so for the less developed countries.
Apart from such employees, there are large numbers including house- wives, senior citizens and children stuck at home. These are dependent on the television and the handset for entertainment and newspapers, magazines and books for time pass.
In this light, the quick decision by policymakers in Delhi to re-telecast popular mega serials through Doordarshan appears a masterstroke.
Prasar Bharti quickly seized the opportunity by dusting and re-telecasting several of its popular serials through its 24 channels, the Lok Sabha and Rajya Sabha TVs and the new DD Retro. The list of old TV serials include the Ramayan, Mahabharat, Shaktiman, Chanakya… that were quite popular in the early years of DD when it was the sole player in telecasting in 1980s and 1990s.
In quick time these have kindled interest on the part of several lakhs of viewers getting glued to Doordarshan channels. The hours of telecast also liberally extended from the initial four hours and with private channels also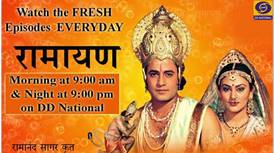 jumping into the fray. DD reports a massive expansion in viewership. Ramanand Sagar's Ramayan that was re-telecast after 33 years witnessed a viewership of 7.7 crore on 16 April, a new world record!
I also notice the DD channels that mostly survive on a few government advertisements, overflowing with a large variety of advertisements. Several of these like the ones on detergents Gadi and by the evergreen Amul revived nostalgic memories.
The carefully crafted plan initially decided to schedule the re-telecasts during the initial duration of the lock-down. When this got extended one noticed further ingenuity in extending the programmes. The huge popularity has resulted in re-telecasting more of the other old popular serials like Buniyaad as well; a welcome windfall for DD!
Webinars galore, what technology, what rich content!
EQUALLY INTERESTING are the various efforts to use the electronic medium for online education and dissemination of information on a variety of subjects. For this, excel- lent uses of technology like Zoom are made. Particularly impressive are the webinars by the dozen reaching through Zoom presenting experts across the globe. Large media houses like India Today T V, Chennai International Centre (CIC), MMA have been able to present experts on various subjects. Universities and other educational institutions especially
in developed countries like the US have been conducting regular classes as per the original schedule through virtual presentations. What a boon!
The Madras Management Association (MMA) is known for providing a plethora of programmes on management. Even a couple of decades ago, M K Raju, one of the old stalwarts of the management movement, used to describe these as nithya kalyanam and pachcha thoranam. MMA has won the All India Management Association's (AIMA) best Local Management Association (LMA) award consecutively eight times. MMA has, with ingenuity, been presenting multiple programmes daily. These were attracting large audiences thanks to technology and the quality and variety of presentations. MMA, with electrifying speed, adapted to the changed needs of the Covid19 lock-down. It presented experts in webinars through Zoom, Youtube, Facebook… with ease of reach. The high quality of professionalism led by Gp Capt R Vijayakumar and his prized team deserve kudos for a rich variety of presentations spread through the day.
I wish the same spirit will extend to our policymakers converting the unprecedented adversity to new opportunities.
Mega plan of Reliance to make it debt-free
CHAIRMAN OF RELIANCE Industries Ltd, Mukesh Ambani, has been indicating plans to make his company debt-free by the end of March 2021. Recent steps taken are moving the giant conglomerate towards this goal.
RIL has a total debt of a whopping Rs 3.36 lakh crore, more than the public debt of several state governments'. Sizeable portions of this resulted from the frenetic expansion of Reliance Jio and the company's retail business. In a bold thrust to build custom in telecom, Reliance Jio adopted innovative schemes: the offer of a variety of attractive incentives as an entry strategy, won huge custom in a remarkably short time. The company has emerged the largest provider of mobile phone services in the country with an estimated 388 million subscribers. This aggressive foray contributed to a quick consolidation of the industry: several smaller players quit and the cosy and comfortable reign of Airtel and Vodafone Idea ended.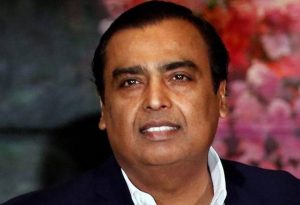 Mukesh Ambani is adopting a multi-pronged strategy to pare the debt through restructuring the operations and inducting large global partners. The company plans to transfer the oil refining and petrochemicals businesses into a separate entity, Reliance O2C. This will facilitate inducting the global oil giant, Saudi Aramco, which has reportedly pro- posed to acquire a 20 per cent stake for $ 15 billion. In another move, British Petroleum is slated to invest Rs 7000 crore in the fuel retail business that will help expand the retail network.
In another shrewd move the company has attracted an investment of Rs 43,574 crore by allotting a 9.9 per cent stake in Reliance Jio to Facebook. This is expected to be of great value for the retail business. The oil business has been through a steep decline due to the lock-down. This has put a brake to the record of unbroken profit growth of the company for several quarters due to the paralysis of transport movements. There is the comfort of the other two major businesses, retail and digital services, recording handsome operating profit growth of Rs 2062 crore and Rs 4104 crore respectively.
To stem a fall in the market price, Ambani had announced the offer of a massive rights issue of Rs 53,125 crore at 1 share for 15 shares held. This issue, coming nearly after three decades, is bound to meet with overwhelming response.
The group emerging debt-free would prepare it for another bout of massive, fresh investments in existing and also new lines of activities. IE predicts such massive in- vestments in Andhra Pradesh (see report When Mukesh Ambani rushed to meet Jaganmohan in IE April issue.).
Koyambedu  conundrum
TAMIL NADU WAS managing the Covid19 crisis with admirable efficiency. Chief Minister E K Palanisamy, his cabinet colleagues and the civil administration have been working with dedication to provide needed relief. The state was among the first to offer succour, particularly to the weaker sections. Liberal quantities of essential items are made available under the universal PDS for free. There was also the relief through hard cash.
The state, known for its focus on public health and family welfare, has a very high doctor- population ratio of 1:253. With its extensive infrastructure, the band of corona warriors – doctors, nurses, paramedics, the very many voluntary organisations, sanitary workers, police and armies of public servants- have been rendering yeomen service, risking their own health. All essential things like milk, medicines, vegetables… are made available. The state's agriculture department has also established an efficient system of procuring, sorting, grading and delivery of fruits and vegetables to consumers at their places. Tamil Nadu also opted for total lock-down for four days (26-29 April). Sadly, however, consumers thronged the markets, particularly the wholesale market at Koyambedu, on the two days, before and after the lock-down. This single factor seems to have resulted in an explosive spread of the virus. Along with Mumbai, Delhi, Ahmedabad and several other large cities, Chennai metro has been suffering a big spurt in Covid19 cases. This led to the shutting down of the Koyambedu market, throttling the supply of vital vegetables and fruits.
There is a familiar exploitation of a crisis: prices of essential goods and services already show erratic mark-ups. Sadly, this is not seen just at the small traders or kirana shops. There are alarming reports of several corporate hospitals indulging in predatory pricing of their services. Even in normal times one notices corporate hospitals prescribing unnecessary tests and
diagnoses with gay abandon. IE has also pointed to their charging the Maximum Retail Price (MRP) of medicines though buying in bulk these should involve substantial savings. Regulating these unsavoury practices is difficult.
In this issue, our specialist writer Jayanthi from Stockholm describes Sweden's handling the Covid19 issue so efficiently and so differently! Please see the contrast.
Tribute – S Jayaraman
IN THE DEMISE of S Jayaraman (Jay), the life insurance sector has lost one of its prized and passionate experts. As a Development Officer, Jay took insurance to heights; he persuaded large numbers, particularly policymakers, professionals and high net worth individuals, to take life policies. His knowledge on various facets of insurance policies was great. He trained dozens of insurance agents and liberally shared his experience and incomes with these. His clientele included senior advocates, doctors, businessmen and a whole lot of others. His persuasive skills and unobtrusive nature helped in convincing many on the importance of taking life cover.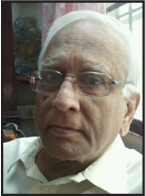 Jay was a good model for a self-groomed individual. From the 1950s Jay was closely involved with the Social Service Centre (SSC), Mambalam that was offering a range of social welfare activities. Jay joined the Prithvi Insurance Company at the age of 16 which was taken over by LIC in 1956. Jay waited for his younger brother to complete his engineering studies before obtaining his graduation by private study from the Tribhuvan University, Nepal.
Jay was of immense help when I launched the publications Mobile, Trade Wheel and IE in the 1960s. I had the opportunity to visit Germany and the UK on invitations from the government and the steel industry of Germany and the automobile industry of UK. Though the entire expenses were to be met by the sponsors, I had great difficulty in getting the Reserve Bank permit for foreign travel. For nearly a month, Jay and I spent daily hours at the RBI trying to get the clearance. Just hours before departure on a late Saturday afternoon, RBI cleared the P Form releasing 3.50 pounds (around Rs 45) in foreign exchange. I left the next day to Frankfurt via Delhi. Through the next two weeks Jay pursued the exchange release from the RBI. Using the channels of German Consulate, the British Deputy High Commission and PanAM, Jay was in touch apprising me of the developments. Jay collected the exchange permit and reached the princely sum of 150 pounds released by the RBI to me at Bonn before I left Germany for UK. But I had no need for it and surrendered it on return!
Jayaraman breathed his last on 2 April, Ram Navami day.