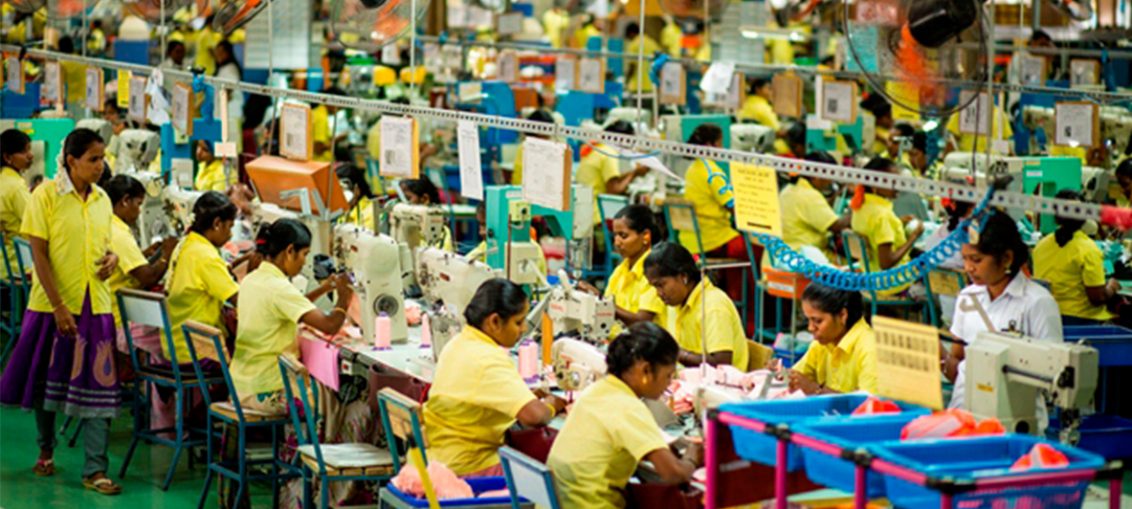 There is a welcome focus on Make in India, on Vocal for Local, on self-reliance. Global
anti-China sentiment also results in the rhetoric on large manufacturing plants getting shifted to India.  How can India work on these?
Our labour laws over decades have proved to be anti-employment. This is reflected in the steep reduction in employment across large and medium sectors. In the early 1990s SAIL employed around 230,000; today it is around 70,000: Tata Steel registered a drop in employment from around 75,000 to about 33,000 during this period. And their production and revenues have recorded spectacular growth in this period. This is true for companies in several sectors.
China offers employment in large numbers with high productivity. Foxconn has factories in China that employs 100,000 to 200,000 in a single plants. And wage levels are much higher than in India. A business leader, familiar with global practices, points to the average wages for a semi-skilled labourer in a comparable factory in the region of Rs 60,000 – Rs 75,000 per month in China compared to Rs 10,000 – Rs 12,000 in India. Is India able to arbitrage this advantage?
There are welcome signs of change. Tamil Nadu has already been excelling in this by leveraging the availability of large workforce. Two Taiwanese companies – Feng Tay and Foxconn – have been extremely successful in this effort. Feng Tay employs around 23,500, mostly women (18,500), even not illiterate, drawn from the rural belt around Cheyyar assembles Nike shoes in millions for exports to the US and Europe. Foxconn employs 15,000 each, mostly women, in two plants at Sriperumbudur and Sri City, assembling cell phones. Foxconn, which earlier assembled such phones for Nokia, has started assembling Apple phones at its sprawling facility at the old Nokia complex at Sriperumbudur.
These companies have been able to provide large employment to the locals, training them in skills in quick time and paying wages comparable to those in the region and complying with Indian labour laws.
The recent reforms of labour laws by Gujarat, MP, UP and Rajasthan aim to address the issue of providing employment in large numbers. These efforts must be supported by efficient logistics and administrative leadership.
There are widespread expectations on several multinationals shifting their operations from China. Such companies would require special incentives, especially in regard to land and employment. The northern and eastern states have these in plenty. With thousands of migrant labourers returning to their native states, availability of skilled labour can be addressed. The sweeping reforms would make conditions comparable to those in China, Vietnam, Philippines, Indonesia, Bangladesh and other developing countries severely competing for FDI. These states, which have lagged behind, are now keen to compete with the developed states for winning large new projects. For mature industrialised states like Maharashtra and Tamil Nadu, such competition can pose a challenge. For one thing, land prices in these states are high. More serious is the politically strong trade unions.
The states should provide for leasing land over 15 years and more with strong contract laws and without alienating ownership. This would permit agglomerating land holdings to viable sizes.
Reforms of land and labour laws made by a few northern states have the prospect of their catching up with the states in south and west. More importantly, they will address the burning issue of migrant labour by expanding job opportunities in their own states.