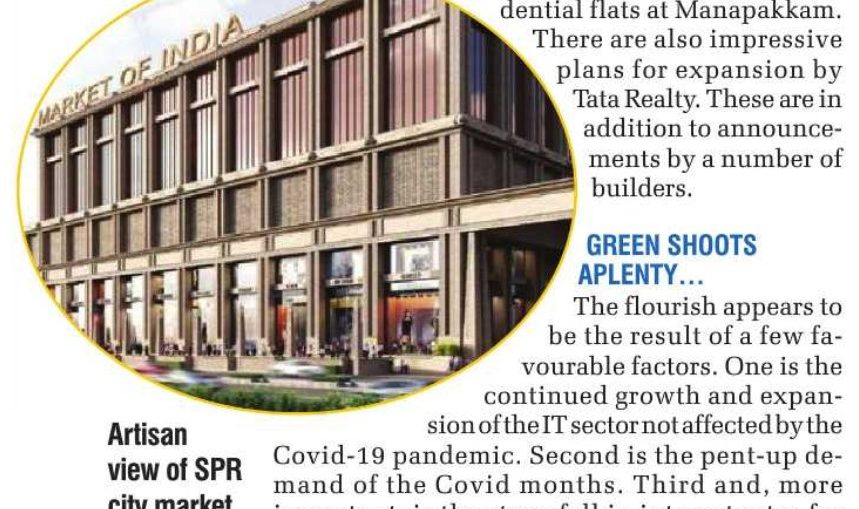 Real Estate development flourishing in Chennai:
Favorable factors for Real Estate flourishing in chennai:
1. Continued growth and expansion of the IT sector not affected by Covid-19 pandemic
2. Pent up demand of the Covid months
3. Steep fall in interest rates for housing
4.Ambitious Government programme assuring hosuing for all with liberal occasions.