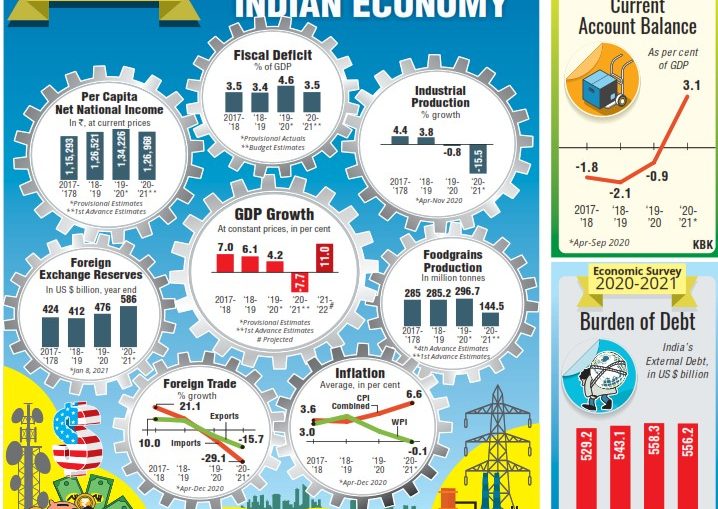 ECONOMIC SURVEY 2020-21
Optimism over economic growth…
Economic Survey projects a 11 per cent growth for 2021-22 and a 6.8 per cent growth for the year 2022-23. A big step-up in expenditure for health and infrastructure and a bold thrust on privatisation are among the other highlights.
THE GDP GROWTH is set to increase by 11 per cent (15 per cent in nominal terms) in 2021-22. Chief Economic Adviser K Subramanian, author of the Survey, said deficit control exercise should be reserved for better times. Even IMF has urged support for growth in expenditure in critical situations as at present.