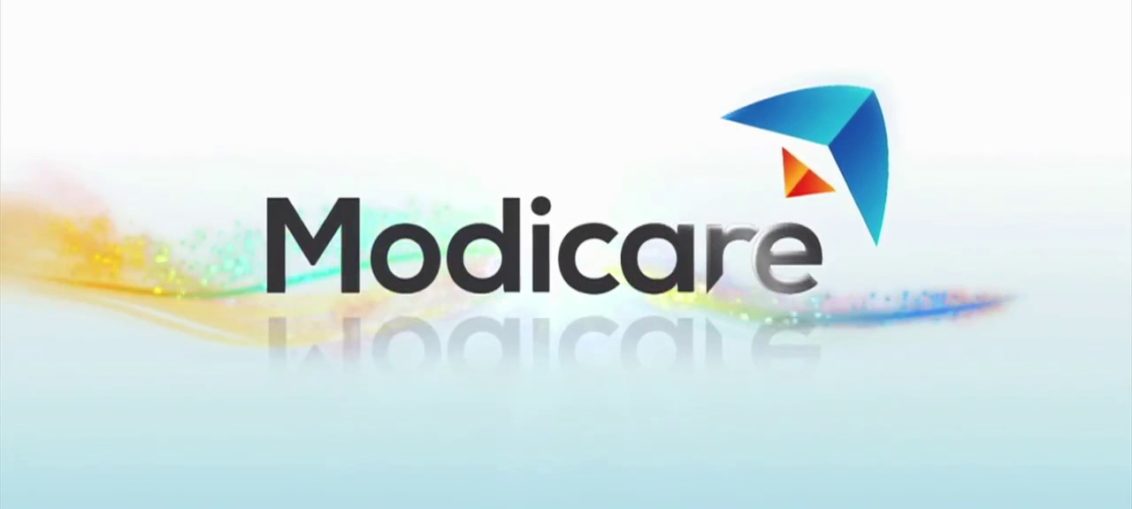 Arun Jaitley's fifth budget is remarkable for its focus on agriculture, health, infrastructure, education, and the relief offered for senior citizens. The booming stock market, not entirely related to the performance of companies, attracted attention: the budget has proposed a 10 per cent tax on the long-term capital gain. The Finance Minister had chosen to leave the fiscal deficit unchanged at 3.5 per cent of GDP. This is understandable to meet much larger expenditure both for development and social amelioration.
The most impressive of the proposals relate to the health cover: a comprehensive healthcare scheme that would cover 100 million families or 500 million poor.  The cover is up to Rs 5 lakh each. This is the most extensive healthcare programme across the world. Related to the distress and ruination suffered by many families on expensive surgeries and medicare, this proposal appears to be the most beneficial. There is a token allocation in the budget for this scheme. This is understandable as working out the modus of implementation of this great scheme would take time
An idea which has worked
Nearly a decade ago V Jagannathan who set up Star Health Insurance as a full-fledged health insurance company, persuaded the chief ministers of Andhra Pradesh and Tamil Nadu to offer such a scheme. This scheme, subsequently taken over by United India Insurance under G Srinivasan, provides cover up to Rs 2.30 lakh each for over 100 types of surgeries. The carefully strategised scheme standardized the cost of such surgeries and offers the patient the choice of any corporate or government hospital enlisted for this scheme. The simultaneous development of other support services like the 108 free ambulances have made such a project so remarkable in social welfare.
The Tamil Nadu government is spending around Rs 1200 crore on insurance to extend the benefit to around 4 crore of its population. At this rate, the requirement for the budget proposal would require around Rs 33,000 crore. Its true, for such volume, the individual premium can be lower. It would take time to work out the details on the number of morbidities covered and their quality. It is quite exciting to think of offering this Modicare of such magnitude.
Farm bonanza…
The farm distress has been snowballing into a serious political issue. With elections approaching, understandably, there is the exertion to provide relief to the farm sector. The finance minister has proposed relief in the form of fixing the minimum support price of agriculture produce at 1.5 times the market rate, to step up farm credit to Rs 11 lakh crore and also provides Rs 10,000 crore for the development of fisheries and animal husbandry. Along the lines of Operation Flood, Jaitley has also proposed an allocation of Rs 500 crore for Operation Green to encourage production of onions, potatoes and tomatoes.
Agriculture needs structural reforms
However, IE  has been suggesting structural reforms that would address the fundamental problem of fragmented land holdings: an average of two acres do not lend for application of science, technology or modern management. There is the urgent requirement to agglomerate these. The FPOs cannot address this issue thoroughly. Government should take bold to permit agglomeration of land holdings through long-term lease of 15 years and more without alienating ownership. This would enable building viable farm sizes by corporates and even individuals, of 50 acres and more, that will attract substantial investments. Unless this fundamental issue is addressed, fragmentation will continue unabated, leading to unviable farming.
Railways – West gets special attention
With the railway budget subsumed in the Central budget, just a few paragraphs had been allotted for this sector. A capital expenditure of Rs 148,528 crore has been proposed. Significant allocations have been focused on Maharashtra and Gujarat with Rs 40,000 crore allotted for Mumbai suburban transport including elevated railways and a special institute for the bullet train at Vadodara. The high-speed rail project alone is estimated to cost around Rs 108,000 crore to be built with generous Japanese funding.
There is a welcome record on disinvestment with revenues of Rs 100,000 crore, comfortably exceeding the budgeted Rs 72,000 crore  Of course, this was the result of the government offloading its equity share in some of the PSUs. For 2018-19, the target of Rs 80,000 crore has been fixed. With the mega consolidation plans of the oil and general insurance sectors and possibly initiating such consolidation of the banking sector, one can expect the target to be comfortably exceeded. Simultaneously, efforts are needed to phase out non-core and non-viable PSUs through disinvestment.
The Finance Minister has been referring to the desirability of building size of the PSUs through mergers engaged in similar activities. A beginning was made by merging the subsidiaries of State Bank of India with the parent bank. The mega consolidation contemplated for the oil sector has begun by the merger of ONGC and HPCL. The budget has proposed the merger of three general insurance companies which together had a premium income of over Rs 30,000 crore for 2016-17 (National Insurance – Rs 11,732.21 crore, Oriental Insurance – Rs 8396.18 crore and United India Insurance – Rs 11,987.03 crore).  This should contribute to sizeable economies as also in reaping the advantages of a much stronger and bigger entity.
Misses…
The Finance Minister proposed a fiscal deficit at 3.2 per cent of GDP for 2018-19 and did not elaborate on maintaining it at the same level for the current year.
With demonetisation and introduction of GST, significant structural reforms have been attempted in their earlier years. The government has, to focus on consolidation. The budget deserves to be commended for not being profligate on populist schemes demanded by impending elections.
INDIRECT TAX
Domestic manufacturers smile
– Sumit Kedia
While making the proposals on the customs side, Arun Jaitley said he was making a calibrated departure from the past, wherein the trend was to reduce customs duty. This indicates the
government's intentions to promote 'Make in India' and create job opportunities.  The impact  on various categories of goods due to the changes in the customs tariff' are as under:
Electronics hardware
Customs duty on mobile phones has been increased from 15 per cent to 20 per cent. This would make the imported mobile phones pricey. The rise in duty is likely to impact smart phones from Apple and Google as they import most of the phones from China. Further customs duty on parts and accessories of mobile phones is also proposed to be increased to 15 per cent  from 7.5 per cent-10 per cent.  Most of the top-end smart phones are not manufactured in India but are assembled here with the imported SDKs. These changes would
encourage making India a manufacturing hub of smart phones, rather than just an assembling centre.
Consumer products
Customs duty on other fruit juices and vegetable juices is proposed to be increased from 30 per cent to 50 per cent while the duty on personal care products like perfumes, sunscreen, make up preparations, shampoos, tooth pastes, soaps, etc are proposed to be increased from 10 per cent to 20 per cent. Further, Customs duty on foot wear, watches, sun glasses, silk fabrics is proposed to be increased from 10 per cent to 20 per cent and on imitation jewellery from 15 per cent to 20 per cent.
This move may lead to a short term decrease in the demand for branded goods like, Burberry, Calvin Klein, Ray-ban, Gucci, etc.
Home care & entertainment
Customs duty on furniture is proposed to be increased from 10 per cent  to 20 per cent, resultantly imported mattress, articles of bedding, lamps, light fittings etc will face increased prices. Tricycles, scooters, pedal cars and similar wheeled toys, dolls, video game consoles and machines increased to 20 per cent.
Petrol – no relief…
The basic excise duty has been lowered by Rs. 2 per litre for petrol and diesel. Further additional duty of excise of Rs. 6 per litre has also been removed. However, the cut in the duty will not benefit the common man as the decrease has been offset by imposing an 'all new' cess called "Road and Infrastructure Cess" of Rs. 8 per litre.
Automobiles & precious metals 
The auto industry is already facing a hit due to the higher side of GST rates on luxury cars and sports utility vehicles. Customs duty on imports of vehicles have been increased from 10 per cent 20 per cent to 15 per cent – 25 per cent.
Diamonds and precious stones will also suffer from increased basic customs duty from 2.5 per cent to 5 per cent. Import of gold and silver shall be costlier now on account of levy of an 'all new' surcharge called social welfare surcharge up to 3 per cent of aggregate duties of customs. This surcharge is to finance education, housing and social security.
Surcharge on imported goods 
All imported goods shall suffer a surcharge at the rate of 10 per cent of aggregate customs duty. This surcharge shall be used to finance education, housing and social security and thus Education Cess and Secondary and Higher Education Cess on imported goods has been abolished.
Last word
This budget may not be the 'waited for' event for the common man like every year, however, it has brought three cheers on the domestic manufacturers as the focus of the government is to incentivise 'Make in India' initiative.
DIRECT TAX
Lots in the basket…
– A P Srinath
There has been no change in personal income-tax rates, income tax slabs and surcharge thereon although there were expectations that the slabs would be widened and the rates would be dropped. Hold on. The education cess has been expanded to read health and education cess and increased from 3 per cent to 4 per cent.  Personally, despite its noble objectives, a cess is a round about way of raising tax.
Standard deduction… 
Long years ago, there was something called standard deduction. This was to take care of expenses connected with discharging the duty of employment. Somewhere along the line this benefit was withdrawn. With the clamour growing for a deduction, the government has chosen to allow Rs 40,000 as standard deduction while computing salary income.  But hold on, before you start celebrating. Both transport allowance, (except for differently- abled persons) and reimbursement of medical expenses have been withdrawn!
Respect for senior citizens: reliefs in insurance, treatment and interest income
India's senior and super (very) senior citizens need concession in these days of rising prices. The  deduction for health insurance or medical expenses has been raised from Rs 30,000 to Rs 50,000.  Further, moneys paid for medical treatment of specified diseases for all classes of senior citizens have been raised to Rs 1,00,000. Finally, the deduction for interest from savings account has been increased from Rs 10,000 to Rs 50,000 in respect of interest income from deposits held by senior citizens. The deduction has been extended to all deposits including fixed and recurring deposits.  So, there will be no TDS if the amount of payment does not exceed Rs. 50,000.
Corporate Income Tax 
The rates of income-tax in the case of companies has been decreased from 30 per cent to 25 per cent if the turnover for the year 2016-17 did not exceed Rs. 250 crore.  Surcharge stays unchanged and education cess, now rechristened as "Health and Education Cess" will be levied at 4 per cent.
Stamp duty vs sale value
At present, while computing the tax arising out of transactions on sale of land and/ or building the sale consideration or stamp duty value, whichever is higher is adopted. In the budget it has been proposed to provide that no adjustments shall be made to sale value if the variation between stamp duty value and the sale consideration is less than five per cent of the sale consideration.
Exemption for capital gains 
In case of long-term capital gains arising from sale of any asset, exemption can be claimed if the amount of capital gains is invested in bonds of NHAI or REC within six months from date of sale.  Now, it shall apply only to capital gains arising from sale of land and/ or building.  Also, the holding period of the bonds has been increased from 3 years to 5 years.
Taxation of long-term capital gains
Long term capital gains from equity shares or equity-oriented fund is exempt from income- tax if such sale has been carried out on a recognised stock exchange and STT has been paid. The government has now decided to subject such gains to a 10 per cent tax, if the capital gains do not exceed Rs 1 lakh per financial year. This concessional rate shall be applicable only if STT has been paid on both purchase and sale of such asset. Further, the unrealised capital gain earned till 31 January will be protected from tax and only the balance will be taxed. Indexation benefit has been withdrawn.
Dividend tax by mutual funds 
Dividend from equity-oriented mutual fund will be subjected to dividend distribution tax at the rate of 10 per cent on the income distributed. The fund and not the unit holder will pay the tax. Earlier, amount distributed by an equity-oriented fund was not taxed.