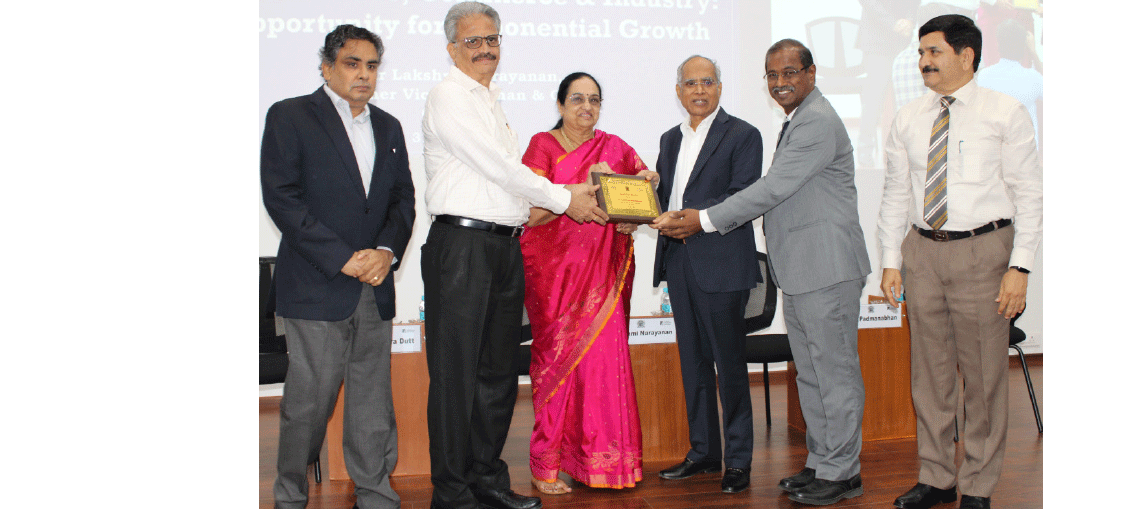 The past month had been quite eventful.
The Palkhivala Foundation presented senior advocates Arvind Datar and Somasekhar Sundaresan who explained, with case studies, the legal framework needed to tackle corporate governance issues and corporate failures. The speakers argued that there should be a differentiation between corporate failures due to frauds and failures due to changes in policy, market conditions, and governance deficiencies.
MMA, jointly with Andhra Chamber of Commerce, presented N Lakshmi Narayanan on India's Trade, Commerce and Industry: an opportunity for exponential growth. In lucid terms, LN spoke on India's trade balance and expectations, future industries for growth and effective management of innovation.
At the 183rd meeting of the Madras Chamber of Commerce & Industry (MCCI), C K Ranganathan, CMD, Cavinkare, stressed the importance of business to stay optimistic. His journey as an entrepreneur provided interesting lessons. The TAFE CSR Awards 2019 were presented.
The M S Swaminathan Research Foundation (MSSRF) celebrated completing 30 years. Chief Minister E K Palaniswami and Deputy Chief Minister O Panneerselvam were the principal guests. The varied contributions of the foundation researching in the areas of rural and tribal families,
building capacity, facing challenges of climate change, policy advocacy for sustainable rural development were presented through three-day seminars and an exhibition.
The Malcolm Adiseshiah Award was presented to the eminent economist, Dr. Deepak Nayyar and the Elizabeth Adiseshiah Award to Dr Richa Kumar. Dr Nayyar described the era of globalisation as under stress with the present disrupted and future uncertain.