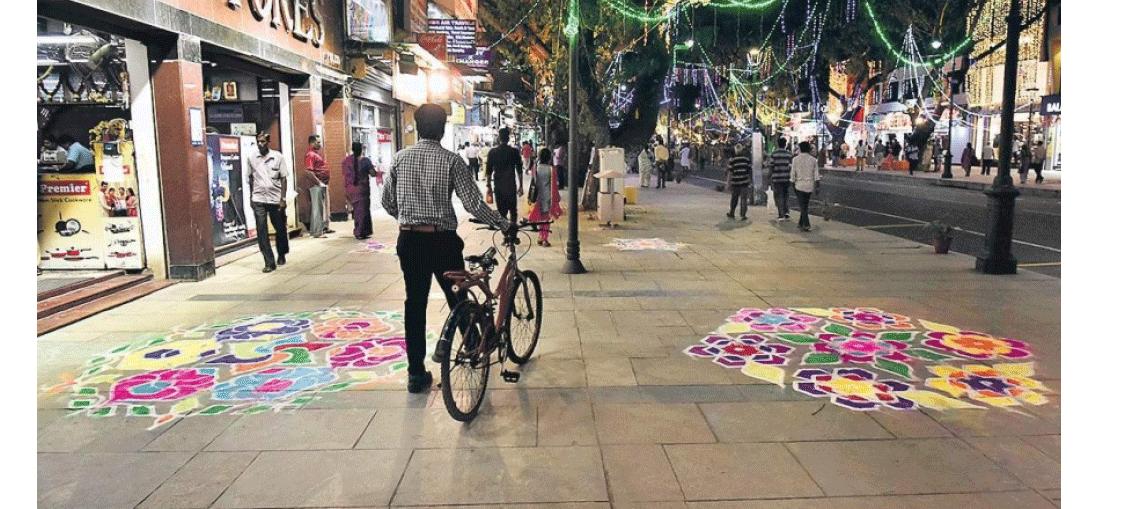 The main characteristic of Smart Cities is that they are based on sustainability, technology and efficiency. Their main objective is to improve the quality of life.
Urbanisation has been steadily growing all over the world. In the 1960s, 34 per cent of the world's population was living in urban areas. Currently it is 55 per cent and expected to grow to 68 per cent by 2050. Urban living is linked to employment opportunities, better education, lifestyle, hospitals, uninterrupted power and water… Urbanisation growth is seen at all habitat levels, villages growing to small towns, small towns to big towns, big towns to cities and cities to mega cities (population 1 crore). In 1970, there were only 3 megacities in the world. By the year 2000, it was 17 and expected to be 51 by 2030.
Many towns/cities in the world have not succeeded in keeping pace with this growth in numbers. Casualty in the quality of service offered, ranging from housing to education to energy, traffic, pollution… This mismatch has led to constant clash between the citizens and the administrators.
Use of internet, computers, mobiles, sensors… has come to be well-established for communication of information, personal and otherwise. And these got extended to include devices on the concept of Internet of Things (IoT), opening new avenues for making the city 'smart.'
SMART LONDON, NEW YORK, SINGAPORE…
Smart cities like New York, London and Singapore have common features like excellent transportation, uninterrupted power and water, efficient wastage disposal and connectivity with citizens. Dubai, which also has all these in some measure, is now working to become a Smart City by 2021.
Definition of Smart City varies from country to country depending on their technological development, resources, aspirations of the people and, more importantly, the willingness of the people to change. Smart City provides services of all kind; infrastructure and governance would be efficiently managed and linked to citizens through IoT concept. Their main objective is to improve the quality of life of the inhabitants while promoting a lasting and sustainable economic environmental improvement.
WHERE IS INDIA IN THIS?
In 2015, the Government of India launched the Smart City Mission with a 5-year objective of developing 100 model Smart Cities. A year later, through a process of selection cum competition, 99 cities were selected. Core areas for development include water and power, sanitation, mobility and public transport, housing, connectivity, good E-governance, sustainability, safety, health and education.
The approach to form special purpose vehicles in the form of a company with representation from the local bodies. The company will be headed by a full-time CEO, who will then appoint a project management committee, to break up the task into many projects specific for each city. Detailed project reports for traffic management system, improved footpaths, create cycle tracks, improve existing lakes and lake sides, provide arterial ring roads, convert overhead wires to underground, provide LED road lights, install CCTV cameras… will be prepared; after approval tenders will be floated for execution and followed up till completion. Integrated Command and Control Centres (ICCCs) will be set up to monitor the functioning of the amenities in real-time.
PROGRESS SO FOR…
Overall 5000 projects estimated to cost about Rs 200,000 crore have been formulated with about 25 per cent funding from the Central government, an equal amount from the local bodies and the rest raised by the SPV. Till now, projects of about Rs 100,000 crore have been tendered and about Rs 60,000 crore are in process. While over Rs 17,000 crore have been released, just about Rs 6160 crore have been utilised. It is expected that the first group of 20 cities, (Coimbatore/Chennai of Tamil Nadu, Kochi of Kerala, Davangere, Belagavi of Karnataka…), could have their projects completed by 2021.
The Smart City plan is a mosaic of many projects of diverse specialised activities. Until the mosaic is completed, it will be difficult to assess the impact of progress. When completed, the citizens would find a distinct improvement in their ease of living.