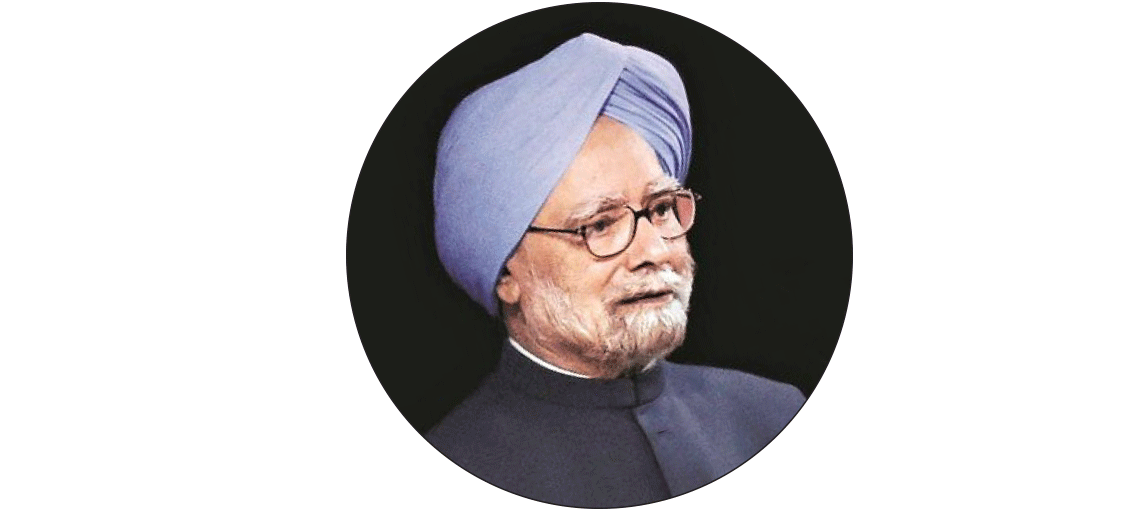 "There is a unique and opportune moment in the global economy for India to capitalise. The slowing down of China's economy and exports has opened up a large export opportunity for India to fill. India should aim to garner an elephant's share of this export opportunity… With the government having an absolute majority in the Lok Sabha and the global oil prices being low, this is a once-in-a-generation economic opportunity to catapult India to the next phase of economic development… I urge the Prime Minister to set aside his deep-rooted suspicion of industrialists and entrepreneurs and nurse us back to a confident and mutually trustworthy society that can revive the animal spirits and help our economy soar."
This suggestion from Dr. Manmohan Singh (The Hindu-18 November 2019) deserves the attention of Prime Minister Narendra Modi and his government. Dr Singh had long years of experience with the government: as the Chief Economic Adviser, Member-Planning Commission, Governor-Reserve Bank, Finance Minister and Prime Minister for ten years. The country registered a spectacular transformation and growth under his leadership.
The economy that is not in great shape is clear to all, due to the successive fall in GDP growth to a low 5 per cent for the last quarter and dismal manufacturing growth at 1.2 per cent. And the listless sentiment that needs urgent correction. Sectors that have been performing extremely well and were providing the impetus for growth – telecom, automobile and IT – are in serious distress. It should be admitted that this government did not cause this distress.
The new ball game
For the automobile industry, the distress is the result of technological imperatives. The first is the mandate to conform to higher pollution norms under Bharat VI standards. Bitten by the earlier bitter experience of failure to prepare for the switch in time, auto manufacturers have slowed down production of the current models and have been investing in systems to meet with more stringent norms. This naturally calls for careful attention to inventories and to contain cost increases on the new models. Another serious issue is related to the switch to electric vehicles. This is an entirely new ball game with a massive transformation of the production and servicing processes. These will call for large investments in new facilities for procuring batteries and servicing these efficiently. While China prepared for this change by massive investments and strict timelines way ahead, India has lagged far behind.
We had pointed to China switching massively to electric two-wheelers and getting ready to do this for cars within the next five years. We need to set a similar target. For this to happen, production volumes have to be large for individual manufacturers. But so far, one witness a large number of small players involved in the production of electric scooters. With large resources needed for marketing these new tech products, such an approach doesn't hold much promise.
Another major sector that recorded spectacular growth in telecom. Quickly adapting to global changes in technological practices, especially wireless mobile telephony, India witnessed a revolution. This is poised to scale even greater heights. The present plight of the sector is dealt with in detail in the cover story.
The IT sector won for India's acclaim, fame, and business. The sector recorded humongous growth over the last three decades. But heavily focused on global custom, the sector experienced a slowdown in line with the decline in the growth of overseas businesses.
IE has been suggesting the sector to tap the enormous potential offered by e-governance. Already there are signs of spectacular transformation in select areas and in a few states. The sector built on the lucrative custom of businesses overseas should reconcile to working at much lower margins on large government contracts.
Such changes through the combined efforts of the government and the industry can re-rail the economy on fast track growth.
Dr Manmohan Singh on his part should also advise parties in opposition, especially his colleagues in Congress like Rahul Gandhi, Mani Shankar Aiyar, Randeep Surjewala, to desist from acerbic antagonism and move towards a politics of consensus.
The media should also help by calling a moratorium on fanning differences.