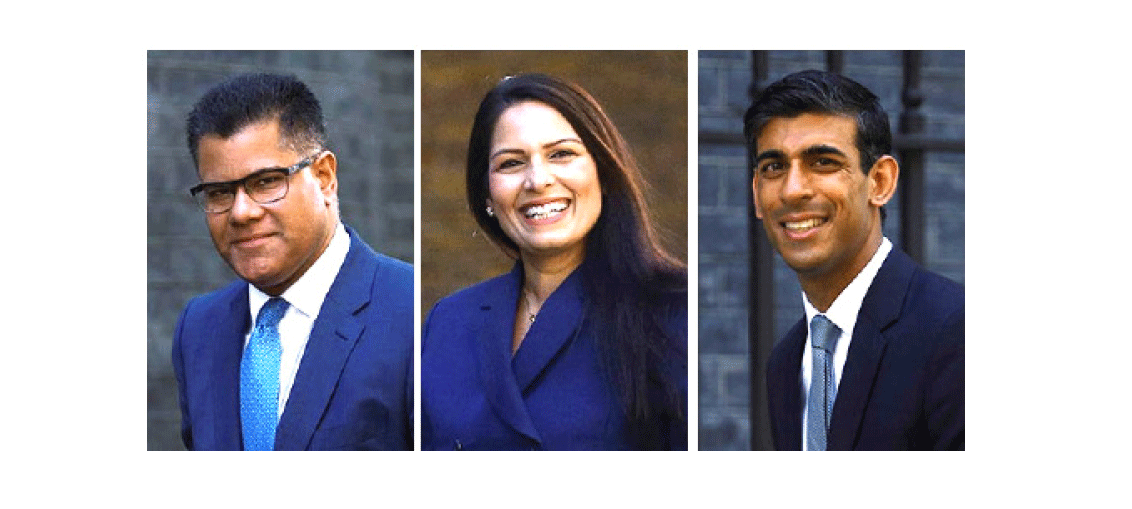 Four ministers in the British cabinet! Are Indians on their way to changing the world? Where is India heading in this new era of globalisation?
British Prime Minister Boris Johnson has chosen a new neighbour. Rishi Sunak, Conservative party MP who will take over as the first Indian origin Chancellor of the Exchequer in March 2020. This is along with Priti Patel (Home Secretary), Alok Sharma (Secretary of State for Business, Energy and Industrial Strategy) and Suella Braverman, a Goan by roots, appointed Attorney General. Britain joins Canada and New Zealand that have significant Indian representation in key political and diplomatic offices. With Indians being the largest diaspora in countries like the UK and the Emirates, these representations could be considered metaphoric. Especially in a post Brexit era, India could work for better trade relations with the UK and negotiate simplified immigration policies.
25 per cent Silicon Valley tech start-ups are led by Indians
Going beyond politics, the representation of Indian diaspora is exceptional in the technology sector in Silicon Valley, educational institutions and global international organisations who are witnessing a huge influx of Indians and Indian origin persons emerging as leaders. Rising to the top has not been easy. Be it for Sundar Pichai, Satya Nadella, Indra Nooyi or Shantanu Narayen, growth and recognition have been amidst stiff competition with truly global citizens as peers. A Harvard Business Review study estimates that the proportion of Silicon Valley tech startups led by Indians has risen from 7 per cent in the 1990s to 25 per cent in 2019! It's almost as if India has been exporting these brilliant minds! A strong technical and management background that fosters critical thinking, practical exposure and academic rigour in American institutions, along with high intelligence quotient and an enabling environment for professional growth, have been key factors. Favourable immigration policies have paved the way for more representation. It is noteworthy to mention that corporate America promotes the best talent irrespective of origin or nationality. And they get these so cheap!
A fertile field for disruptive growth
The world has become a fertile field for disruptive growth in business and leadership. Breaking down what makes Indians shine outside the country, reveals a lot more: lesser competition outside India, the Indian ability to think long term, the capacity to multitask, mental capacity tuned towards quantitative and mathematical analyses could be few reasons. These leaders have given several Indians across the globe hope that it is possible to break the glass ceiling of white supremacy. They are turning to be role models for generations to come.
It is interesting that while several Indian-origin Americans spearhead many companies globally, very few such MNCs are from India. Lack of regulatory environment, no focus on research and development, minimal incubators, and brain drain to the West are just a few of the factors. To become a real superpower, India must create regulations that not only retain but also bring in the best from around the world. Policies should enable cross-country collaboration. India's educational system should be robust and should move away from traditional rote learning methodologies. The young should be provided with opportunities to innovate. Youth must be encouraged to develop the right skills. Special thrust must be given on entrepreneurship – to address dual issues of stagnant economic growth and rising societal problems. Growing disruptive technologies should be balanced with indigenous sectors to contribute to economic growth.
Times have changed
Britain ruled India for nearly 300 plus years. A day would come soon when Indians will govern Britain with the two crucial Cabinet positions of Chancellor of Exchequer and Home Secretary now occupied by Indians! Who knows, soon enough, one of them may be PM. The tables are truly getting turned. I hope an Indian PM of Britain will genuinely apologise for Jallianwala Bagh.